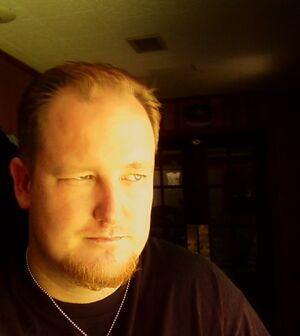 Ryan A. Keeton is the Author  and creator of the fan fiction Battlestar Prometheus. Ryan is also the author of other fan fiction works such as Star Trek: Reliant and Doctor Who "The Song of the Doctor."
Ryan is a graduate of Northwestern State University of Louisiana class of 2011. He served in the United States Army for fourteen years as a Chemical, Biological, Radiological and Nuclear warfare specialist. While there he specialized in biological warfare detection, chemical weapons recon and as the senior enlisted CBRN advisor for the 11th Armored Cavalry Regiment. 
In addition to his military service, Ryan also worked with the U.S. Army as a civilian contractor training soldiers in media relations at the Joint Readiness Training Center at Ft. Polk, Louisiana and as News Director for the largest radio media outlet in the west central Louisiana area.
In 2009 he was selected by Propworx and the Auction Network to be a guest Fan Commentator at the Battlestar Galactica prop auction in Pasadena California.
Ryan is an avid fan of the NFL Dallas Cowboys, the Major League Soccer team LA Galaxy and the Major League Baseball franchise Los Angeles Dodgers.
He currently resides in Leesville, Louisiana with his wife and sons and four dogs.

.
Community content is available under
CC-BY-SA
unless otherwise noted.